• Annual Retreat
We have an annual lab retreat were we discuss new strategies, new directions and new techniques. The retreat often takes place abroad. Cambridge is within easy reach of Stansted airport and St Pancras International rail station so many European destinations are accessible and affordable. We usually go for four days. In recent years we have been to Italy, Portugal, Spain, The Netherlands, France, Germany, Belgium and Poland. We practice the principle of: work hard, play hard!
Retreat Locations.
1996 North Norfolk (UK)
1997 North Norfolk (UK)
1998 Rimini (Italy)
1999 Amsterdam (Netherlands)
2000 Lisbon (Portugal)
2001 Brighton (UK)
2002 Barcelona (Spain)
2003 Macon (France)
2004 Dorking (UK)
2005 Seville (Spain)
2006 Rome (Italy). Relocated to Hatfield Heath (UK) due to fog at Stansted Airport.
2007 Berlin (Germany)
2008 Brussels (Belgium)
2009 Lille (France)
2010 Porto (Portugal)
2011 Salobreña (Spain)
2012 Turin (Italy)
2013 Krakow (Poland)
2014 Rome (Italy) Second time's the charm!
2015 Prague (Czech Republic)
2016 Salobreña (Spain)
Click on the retreat to see some pictures.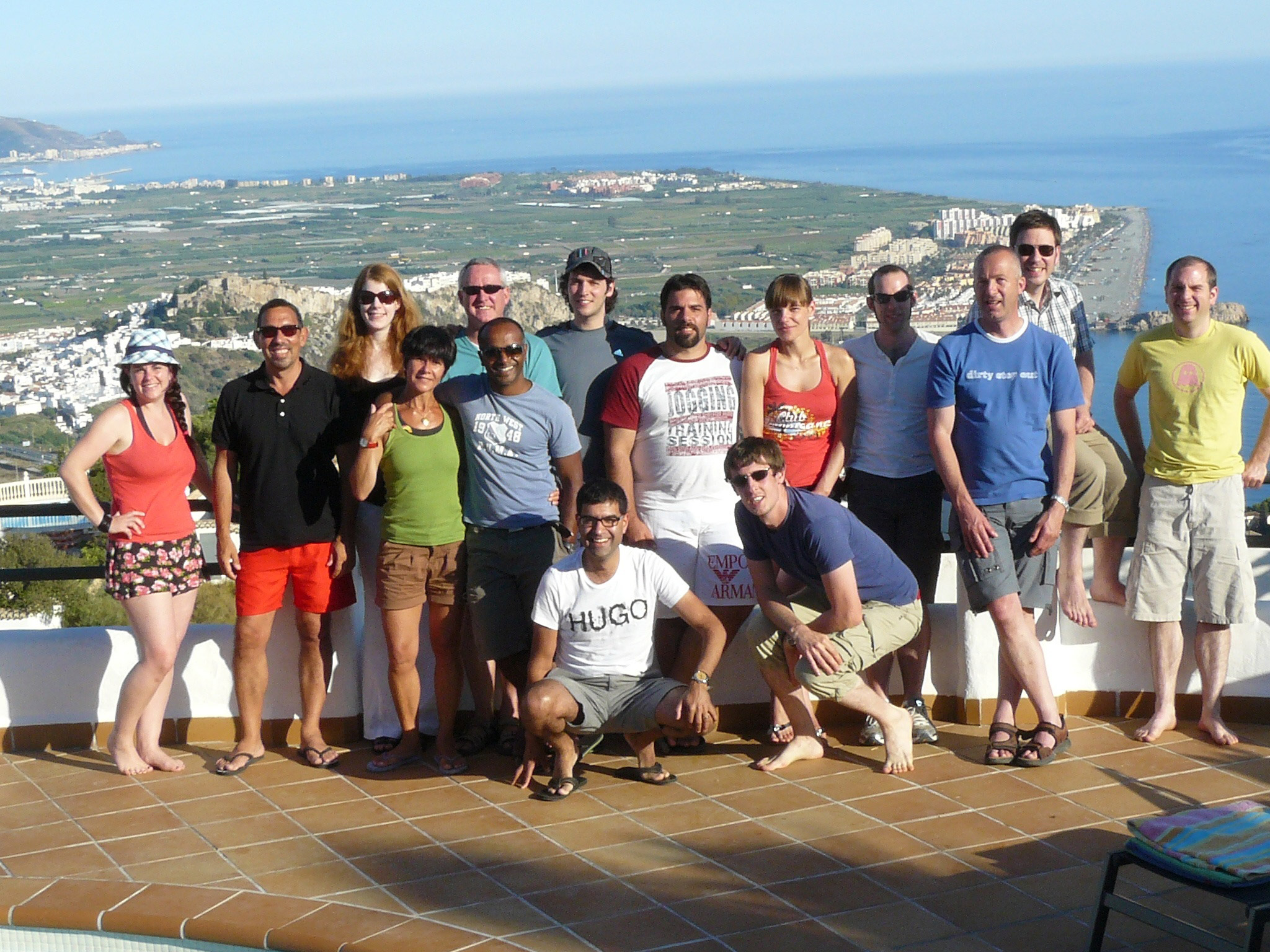 Salobreña, Spain: September 2011