As a lab we do a lot of social stuff together. Here is a selection of pictures.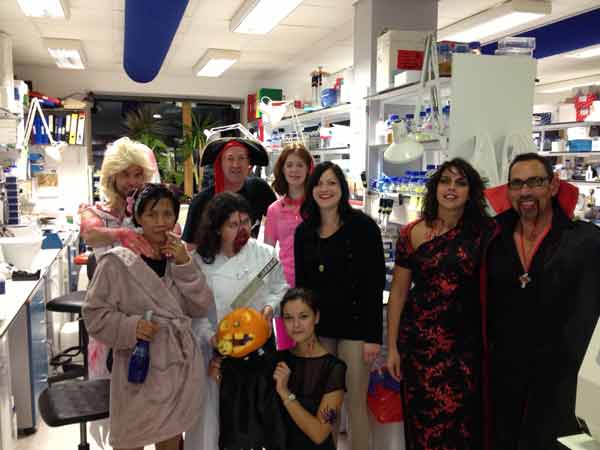 Sam, Cicik, Valentina, Ali, Emma, Ester, Meike, Isabel & Tony live out their nightmares in 2012.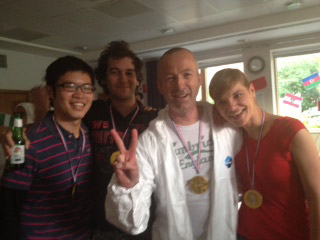 Chris, Paulo, Ali & Beata win gold for Team TK at the London 2012 Special Happy Hour.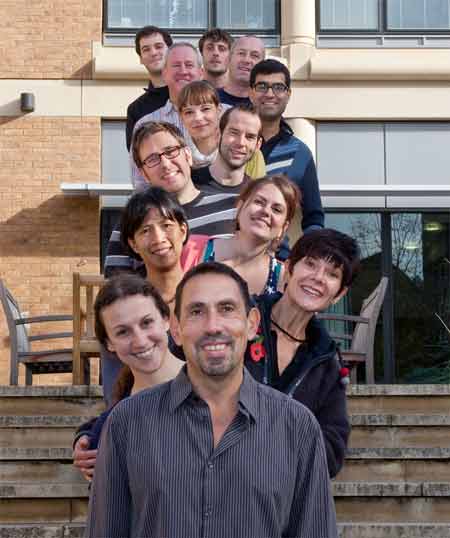 The 2011 Group Photo was banned from the Institute Prospectus as it was the wrong shape.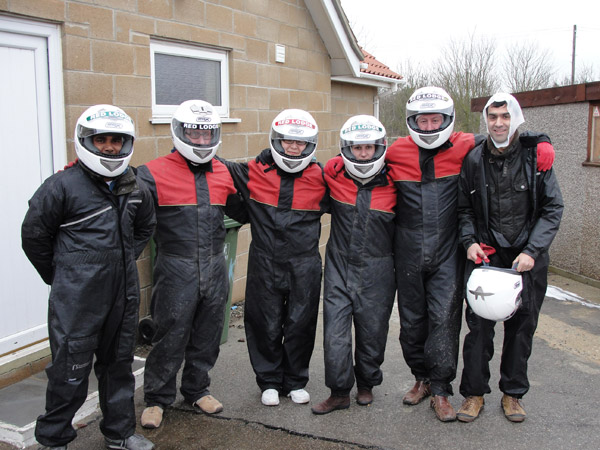 Mark, Peter, Hatice, Maria, Andy & Gonçalo get togged up for go-karting, the activity of choice for Antonis' leaving do in 2010.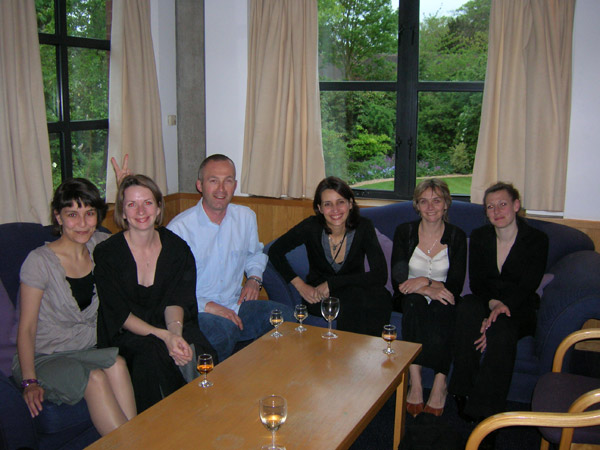 Hatice, Karen, Ali, Susana, Sophie & Sylvia go to formal hall at Lucy Cavendish College in 2007.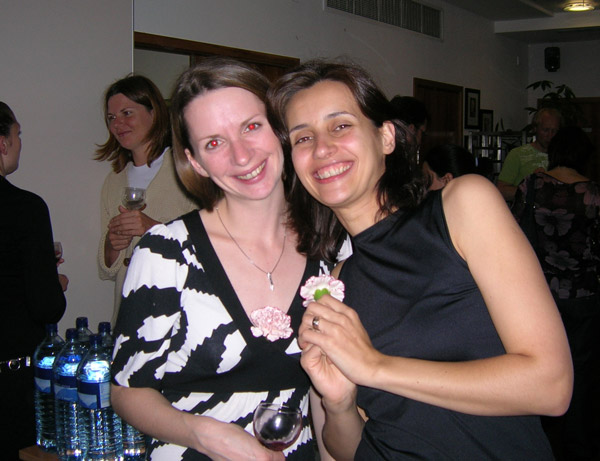 Karen &Susana at a water-tasting in 2007.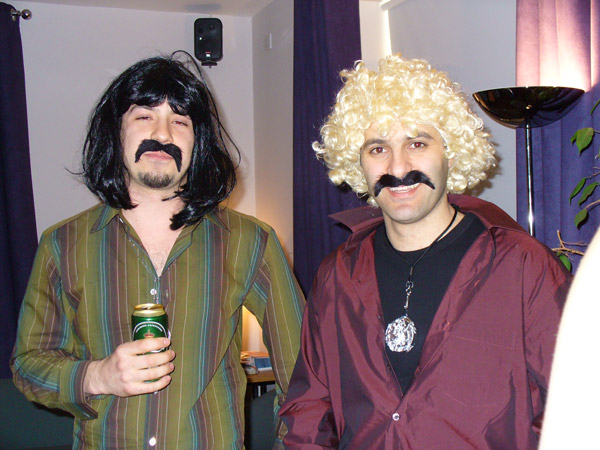 Chris & Antonis have a hairy moment in 2006.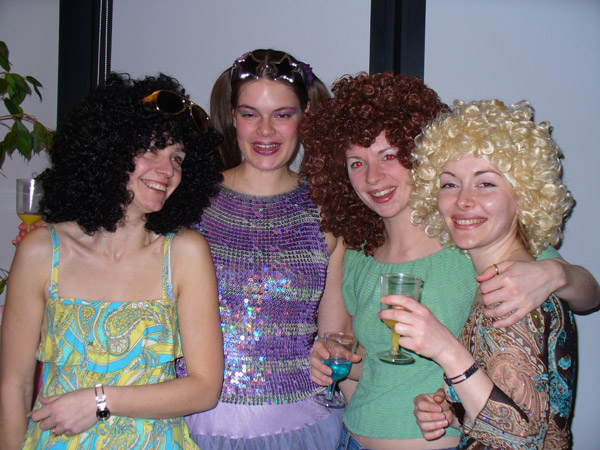 Sophie, Claire, Karen & Blerta style.
The gang's all hair!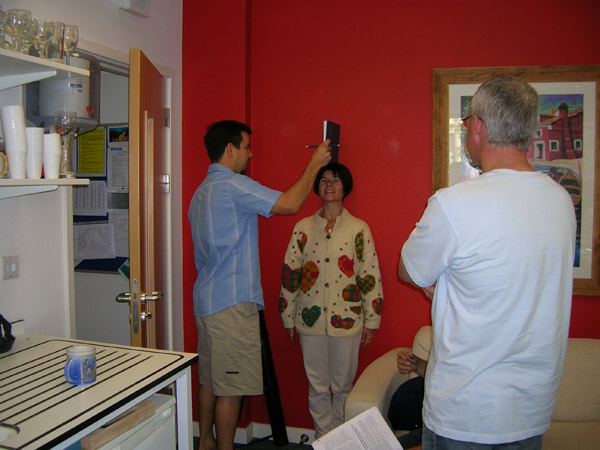 Chris measuring Helena in 2006.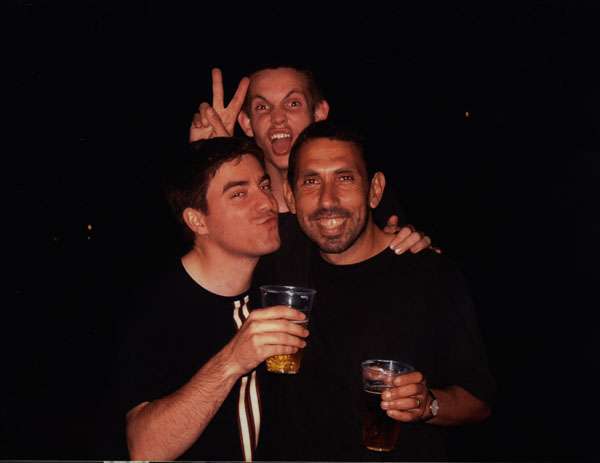 Sylvain, Graeme & Tony bonding at Sylvain's leaving do in June 2004.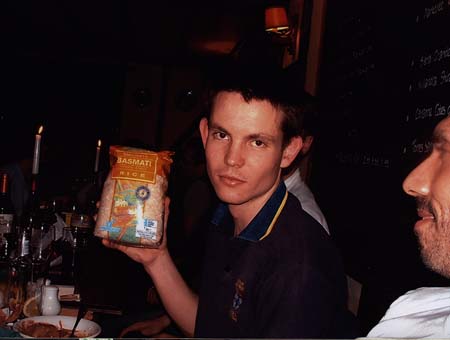 Graeme loved his Secret Santa present in 2004.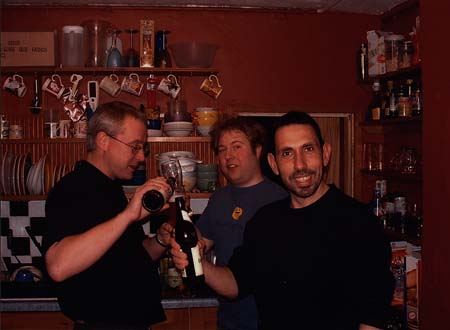 Andy, Dan & Tony celebrate after Dan's viva in 2002.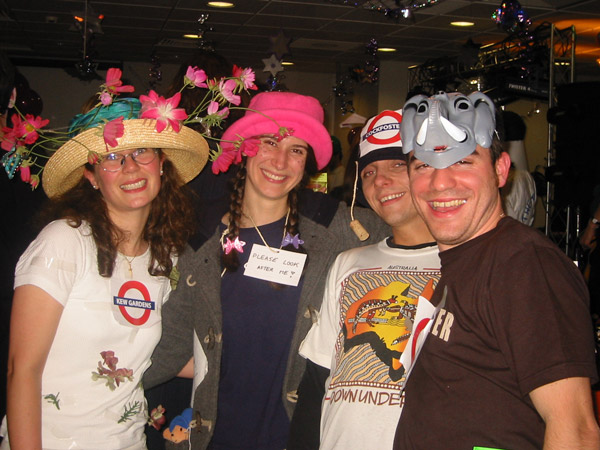 Underground stations fancy-dress for the institute Christmas party in 2001.
Uta (Kew Gardens), Emma (Paddington), Paul (Cockfosters) & Sylvain (Elephant & Castle).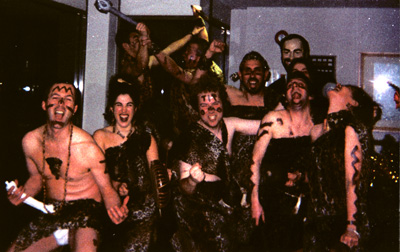 Cavemen fancy-dress for the institute Christmas party in 2000.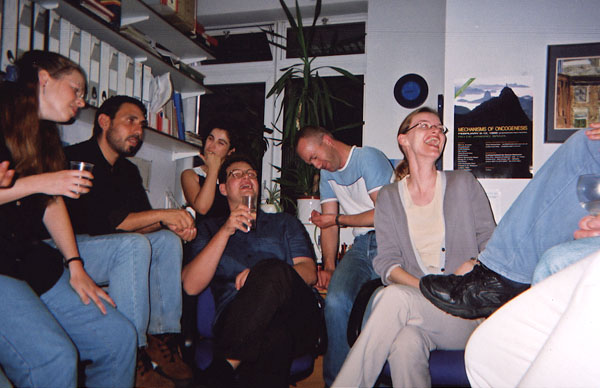 TGIF drinks in Tony's office in the old institute in 2000.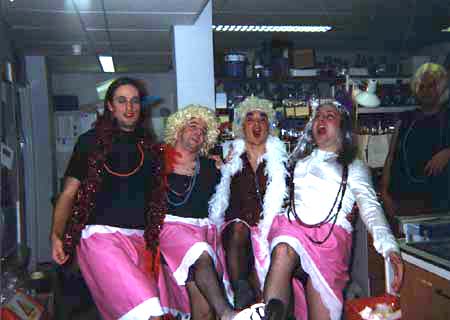 Joe, Franky, Phil & Dan were dancing girls for the institute Christmas party in 1999.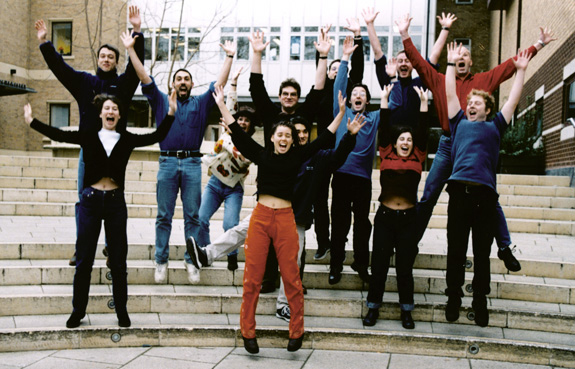 Jumping for joy at the old institute in 1999.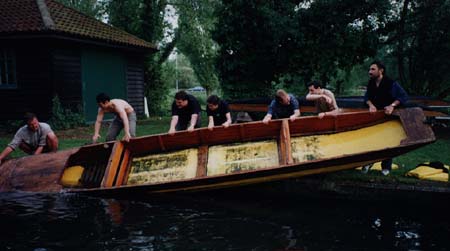 Draining the punt after a water-fight in 1999.
Catherine, Jonny and Matthias go punting in 1997.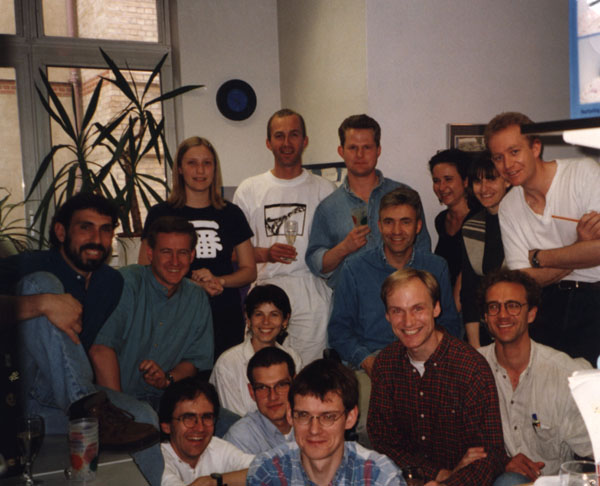 TGIF in 1997.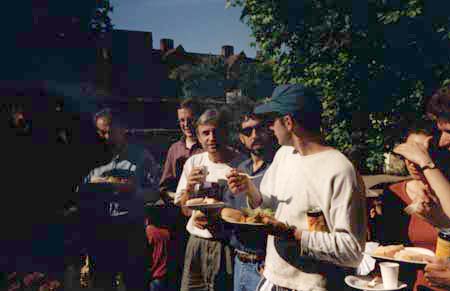 Institute barbeque on Darwin College island in 1996.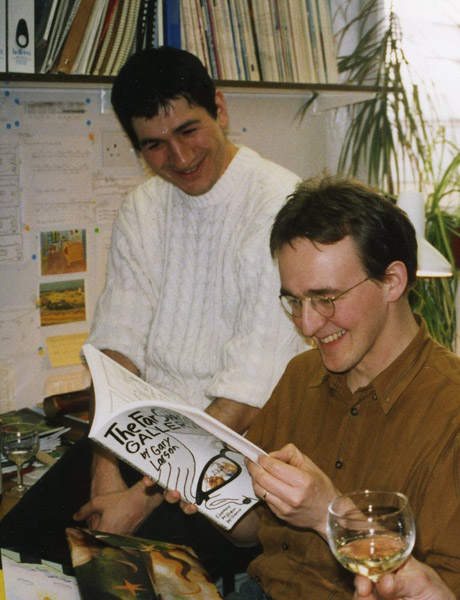 Didier & Christian see The Far Side in 1994.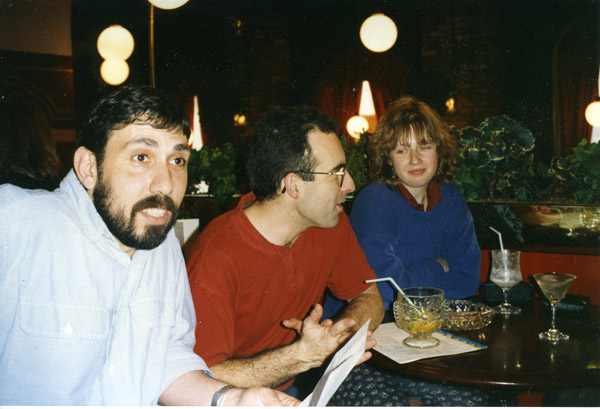 Tony, Steve & Helen drink cocktails in 1994.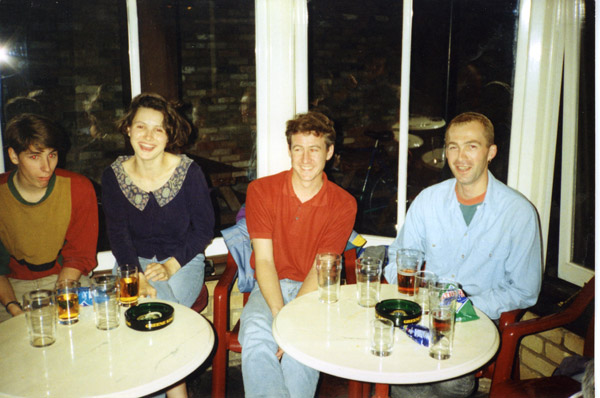 Mark, Tracey, Andy & Ali have a beer in 1993.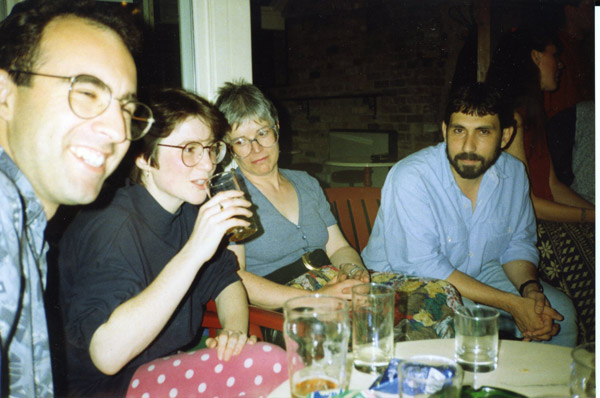 Steve, Jacqui, Jacqui's mum & Tony celebrate after Jacqui's PhD viva in 1993.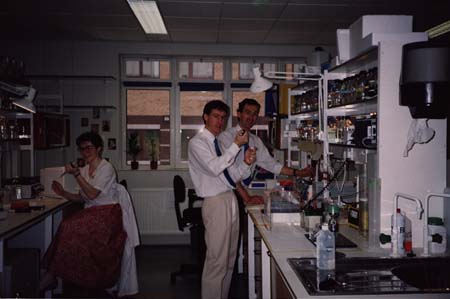 Jacqui, Andy & Ali in the original institute 1991.