Charles River provides essential products and services to help pharmaceutical and biotechnology companies, government agencies and leading academic institutions around the globe accelerate their research and drug development efforts. Charles River has particular expertise in early drug discovery as recent press releases and partnering activities highlight expansion of their oncology and neuroscience capabilities.

Charles River Laboratories
In August, Charles River announced the acquisition of Brains On-Line, a neuroscience-focused provider of microdialysis and in vivo efficacy and pharmacokinetics testing. Together, Brains On-Line and Charles River are a premier early-stage research and development partner for neuroscience drug discovery. Read more »
In October, Charles River announced its expansion of their in vitro oncology services through a partnership with InSphero. Through this partnership, Charles River will license its collection of patient-derived xenograft (PDX) tumors to InSphero. Additionally, Charles River will leverage InSphero's proprietary 3D cell culture technology to further extend and complement its pre-clinical services. Read more »

To see the most recent drug discovery success from Charles River, a press release this week announced an integrated disovcery project with ENYO Pharma which identified five targets and related molecules with a functional effect to inhibit Influenza replication. Read more »
The Genestack bioinformatics platform brings together a flexible knowledge management infrastructure, visual analytics tools, pipelines and reports, to help its clients in pharma, healthcare, consumer goods and academia leverage the benefits of multi-omics and big data.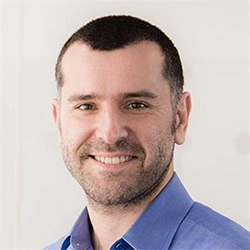 Dr Misha Kapushesky, Genestack founder and CEO
Established in Cambridge in 2012, Genestack provides bio data management for bioinformatics, discovery and toxicogenomics: it has already been adopted by a number of Top 10 pharma and consumer goods companies.
Genestack takes away the pain of multi-omics data management. Its platform and tools provide easy access to all of the public or proprietary data that a researcher would need, loaded, indexed, searchable and ready for analysis. Its goal is to help users leverage high-throughput multi-omics data to fast-track drug discovery, improve precision medicine and advance bioinformatics research. Through close collaborations with clients across the pharmaceutical, consumer goods, biotechnology, agri-tech and healthcare industries, Genestack helps to leverage the benefits of big data. By making bioinformatics more accessible, it frees bioinformaticians from the routine elements of their work, and empowers researchers to refocus their efforts on discovery.
Contact us at imad.yassin@genestack.com
Find out more here »